While your renovation budget is likely top of mind, your project's schedule can't be far behind and can have a dramatic impact on your overall budget and quality of life.
You probably will have carrying costs that you want to limit (e.g. alternative accommodation costs while you renovate) and have life goals associated with moving into to your newly renovated home by a given date.
To help you keep your life on track while you renovate, here are the 4 biggest factors that will affect your project's schedule.
1 Your Renovation Design Process
Using data across multiple Bolster projects over the past 2 years in Manhattan and Brooklyn, we are able to quantify exactly how long the average design and build stages take across a variety of different property and project types.
As you can see from the table below, the average design and build schedules are close at 6 and 7 months respectively however the range on both is very different. While average Build Schedules range from just 5 months to 12 months, Design Schedules range from 1 month to 14 months!
Clearly the biggest factor affecting your renovation schedule is the design process.
Here is how your design process affects your renovation schedule:
Your Choice of Design Team
Choosing an architect familiar and experienced with your property and project type and seasoned in dealing with the relevant Government agencies and building management process is essential to avoiding unnecessary delays during design.
Most New Yorkers assume an Expeditor is the deciding factor in how fast the approval process works however the expeditor is simply there to ensure the correct steps are taken with the DOB. The person actually arguing your case is the architect and they are responsible for getting your project approved.
"Expeditor" doesn't mean "fast", it means done correctly. Your architect is still the one arguing your case with planners
- Bolster Architect Jessica Wetters
Learn how NYC architects charge and how Bolster Architects save you money
Your Property Type
Expect your design process to take longer if you live in a coop, condo or landmarked building.
Your Project Type
In general, the more you redesign the layout of an apartment and reconfigure its mechanical systems (e.g. plumbing, electrical, HVAC) the more design, procedural and regulatory challenges you will encounter - hence why apartment combinations and gut renovations take longer than cosmetic renovations.
Rooftop terraces in NYC take the longest by far to get through the design phase.
Price Per Square Foot
As a rule of thumb, the higher your PPSF, the longer your renovation schedule will be because a more expensive renovation is typically a more complex renovation.
2 Your Scope of Work
As you can see from the table below, design schedules vary enormously depending upon the type of project you are doing with rooftop terraces having by far the longest schedules (twice that even of a gut renovation).
Here is how your type of property affects your renovation schedule:
Rooftop Terraces
Due to the typically complex and dangerous nature of working atop a NYC rooftop the planning and construction mobilization process take longer on average than any other type of renovation project in the city
A rooftop terrace project will require a structural engineer and other specialists due to the fact you may be affecting the entire fabric of the building
If you are installing bespoke skylights, manufacturing will take considerably longer
In general, if your rooftop project affects your neighbors, the building's shared property (i.e. the roof membrane) or can be seen from the sidewalk then the planning and approval process is likely to take longer
Also, the time of year you obtain approvals can have a huge impact on your build schedule due to delays or forced stoppages caused by low temperatures, high winds and storms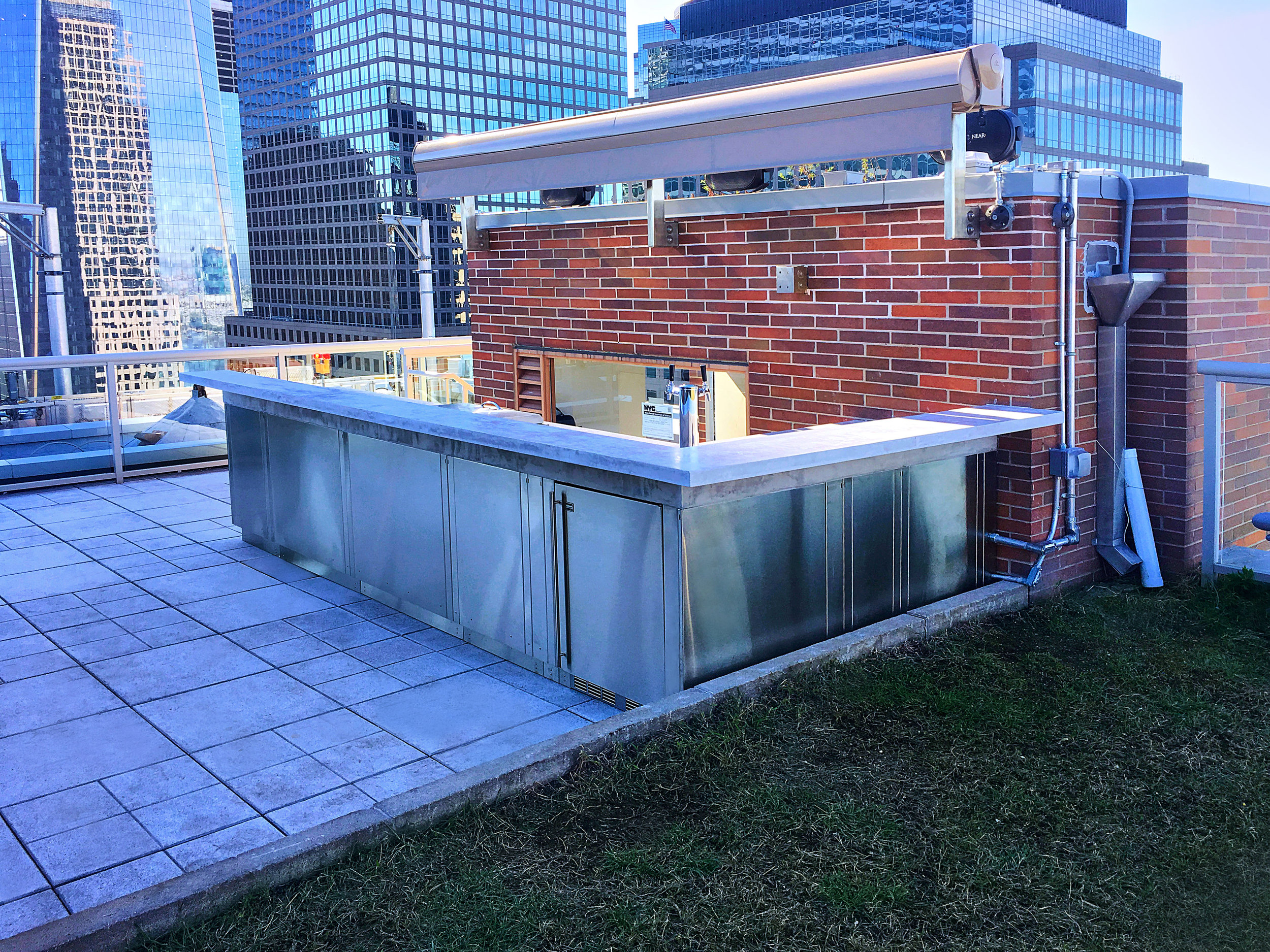 Battery Park City Rooftop Terrace Renovation
This $944 / SF rooftop terrace project had a 14 month design schedule and a 6 month build schedule.
Apartment Combinations
Complaints and requests to stop work can cause serious delays on an apartment combination project and an unwilling super can massively slow down your combination project (e.g. by preventing use of elevators)
Unforeseen structural issues are common causes of delays during the build stage
Apartment combinations typically require more specialists (e.g. Structural Engineers)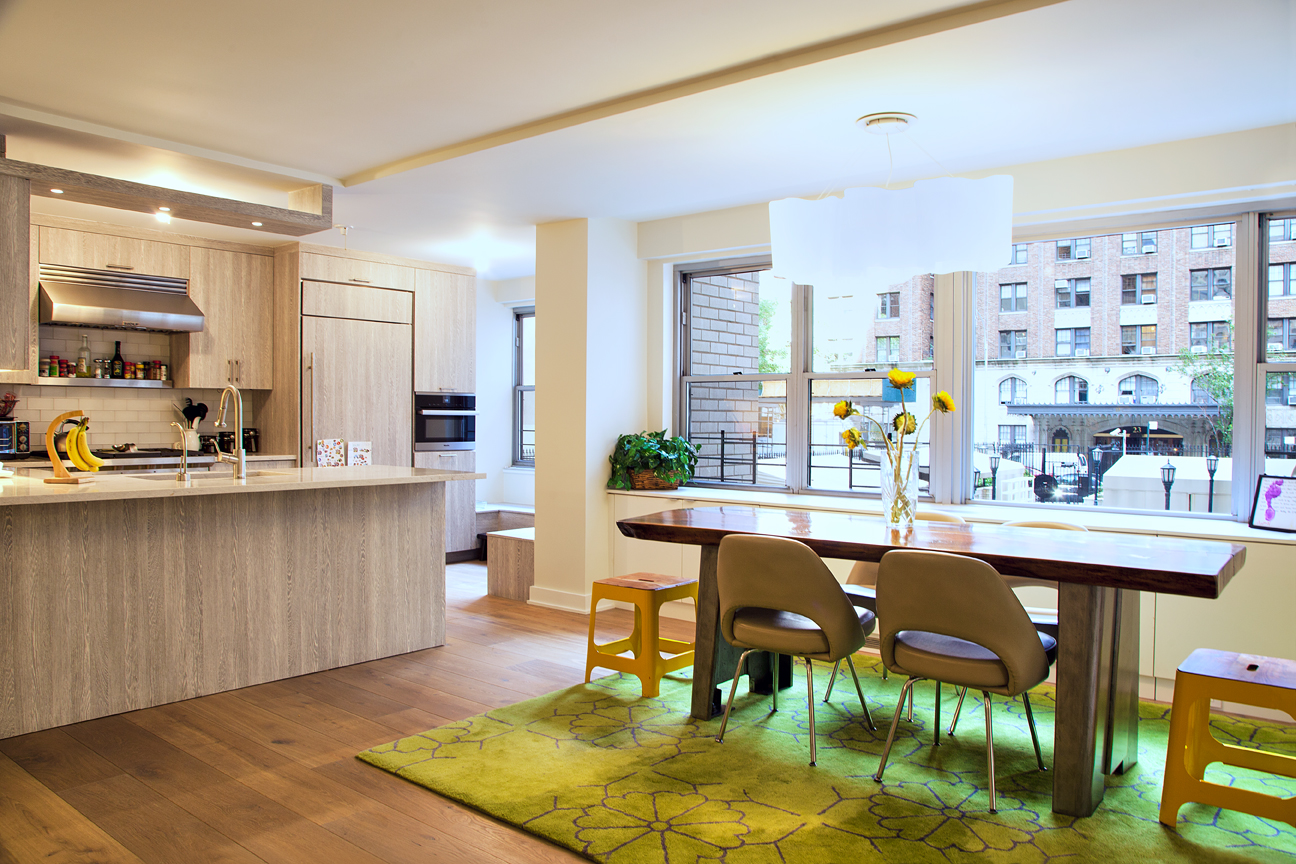 UWS Apartment Combination
This $526 / SF apartment combination and gut renovation project had a 12 month design schedule and an 8 month build schedule.
Gut Renovations
The more straight forward of the large project types, gut renovations are typically faster than roof terraces and combinations but can be slowed down by a greater degree of scrutiny from DOB and building management
Cosmetic Renovations
Owner-led design changes are by far the most common causes of delay on cosmetic renovations.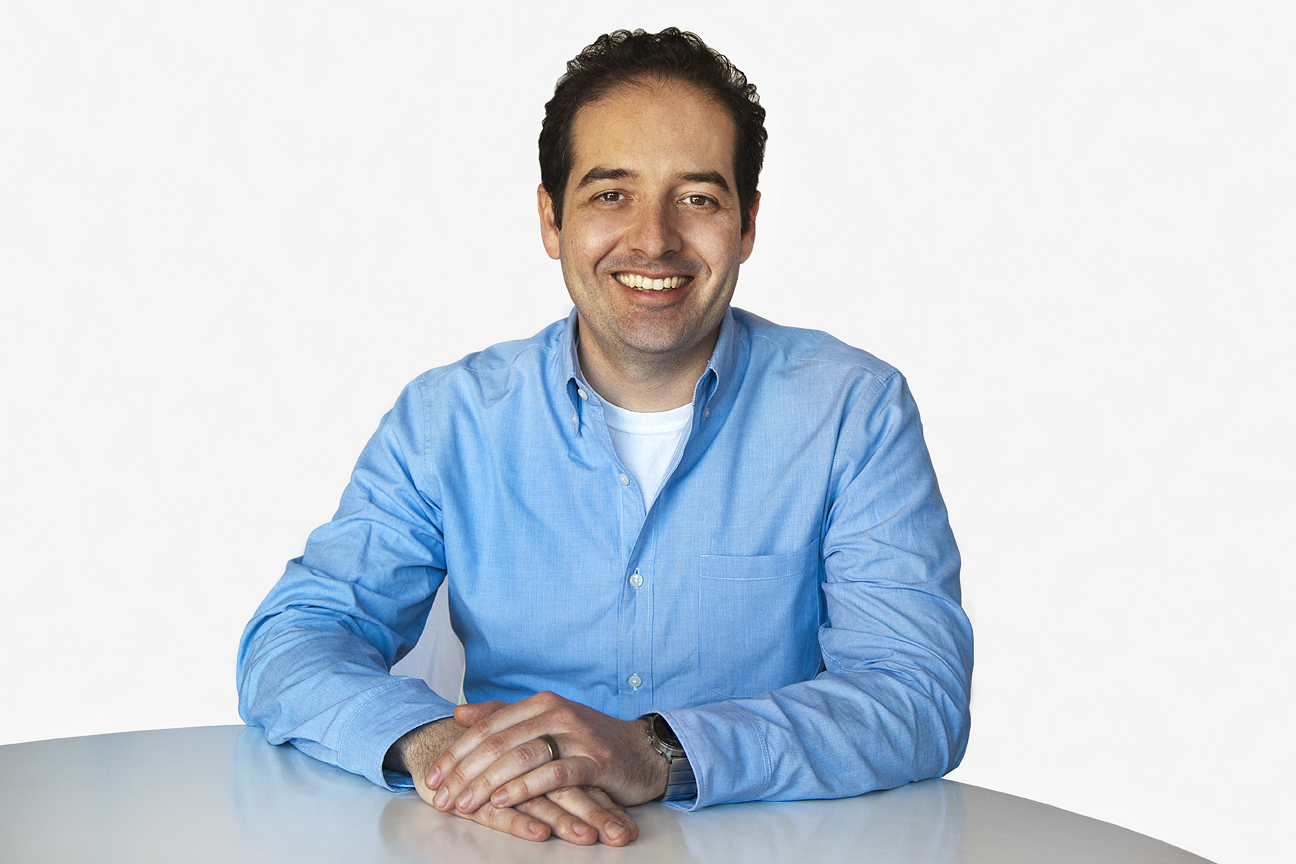 "Even though cosmetic renovations may appear the most straight forward they often require a lot of design input to help meet the owner's design needs"
Bolster Architect Agustin Ayuso
3 Your Property Type
Overall, renovating different property types in New York City has very little impact on the total schedule. Large brownstone projects take the longest at 14 months on average however, whenever you are dealing with building management (and therefore a building architect) the design process is usually longer. This is very common with when dealing with landmarked buildings or coops and condos.
Here is how your property type affects your renovation schedule:
Coops
Dealing with a building architect who can be extremely diligent and stringent
The frequency (or infrequency) of board meetings that can seriously delay your plans
If there is any precedence for the the type of renovation you're planning. If not, the process is likely to take longer
Whether your neighbor's apartment is at risk of being affected by your renovation (when layout changes occur structural studies and before and after documentation of your downstairs neighbor may be required)
The robustness of your alteration agreement – having 'no alteration agreement' may be harmful rather than positive in terms of timeframes as there are no rules of the game
Small or few service elevators to transport materials
Condos
Typically the same issues as coops except as a rule of thumb you can anticipate your alteration agreement and boards may be more relaxed
Landmarked Buildings
Having your project subject to a public hearing - this will certainly delay you by several months compared to a paper approval
The attitude and knowledge of the review officer can cause delays
Brownstones
Probing and due diligence timeframes, certainly if there is structural work involved
Access may be harder if there are trees obstructing work and if/or materials have to be boomed or carried up a number of flights of stairs
4 Your Price Per Square Foot (PPSF)
It sounds obvious and the data confirms it - the higher your Price Per Square Foot, the longer you can expect your renovation schedule to be.
Here is how PPSF affects your renovation schedule:
$500 +
Design team is usually bigger and includes architect, interior designer, structural engineer etc.
The fixture and fittings are usually upmarket and not so readily available
On high-end brownstone renovation projects, owners typically want to have a multi-family unit and rent out a part of the property. This often requires a more complex scope of work (e.g. an addition)
$200 - $500
This is the most popular PPSF segment in NYC and a lot of the pre-construction stage is spent optimizing budget which takes several meetings, calls, research and visits to showrooms
Learn more about NYC renovation costs and how to think about your renovation budget
All data in this post is taken from a random a sample of renovation projects carried out by Bolster Professionals in Manhattan and Brooklyn throughout 2016-17